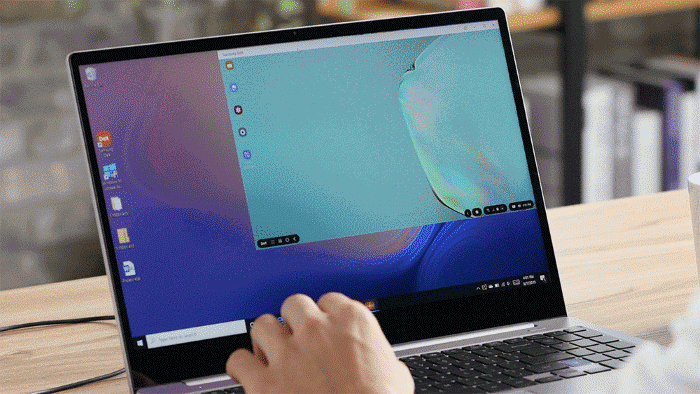 Trinidad, Port of Spain. October 14, 2019 – Samsung´s mobile devices are designed to help people navigate the constant flow between work and everyday life. However, there are moments when frequent flyers, entrepreneurs and students need a complete computer experience.
The Note10 is ideal for working on the go, but for all the power of a PC, users have Samsung DeX. Introduced two years ago, DeX gives that experience similar to that of a PC - with a monitor, mouse and keyboard - all powered by your Galaxy phone.
Samsung has continued to improve the DeX experience which now works on both PC and Mac laptops. The Galaxy Note10 takes multitasking to the next level by making Samsung DeX2 even easier to use. Now, all it takes to expand the mobile experience is as simple as a USB cable.
To access it, download the official Samsung DeX website on the PC or Mac, start the Samsung DeX PC installer, and connect the smartphone to the computer. Once everything is set up, the program will automatically start Samsung DeX through a window on the computer screen.
Now you can easily drag and drop files between your smartphone and your PC, and enjoy more space to manage your access applications. And even when connected to your PC, your smartphone can be used to make phone calls, send messages and surf the Internet.
Integration with Microsoft
With the partnership between Samsung and Microsoft, an important step was taken in the integration of key services in the Note10 in the unification of the PC-to-mobile experience. We need all our devices to be portable, connected and powerful. And now it is possible.
To help users work more comfortably and efficiently, the Galaxy Note10 has Windows Link integrated directly into its Quick Panel. Now, instead of jumping from one screen to another, users can easily connect their Galaxy Note10 to their Windows 10 PC and duplicate their phone's screen, send and receive messages and notifications, and view up to 25 recent photos directly from their computers.