Port-of-Spain, Trinidad November 8th, 2019: NCB Financial Group (NCBFG) and Guardian Group are saddened by the loss of life and injuries suffered by Hurricane Dorian. As a Group our hearts go out to all those who have been affected by its wrath.
Together we have joined efforts to support the recovery and rebuilding of the Bahamas by donating USD107,000 which represent funds from the NCB Foundation and contributions from Guardian Group employees, matched by the organization. These proceeds will be distributed to the Office of Disaster Preparedness and Emergency Management in Jamaica as well as The Living Water Community in Trinidad and Tobago.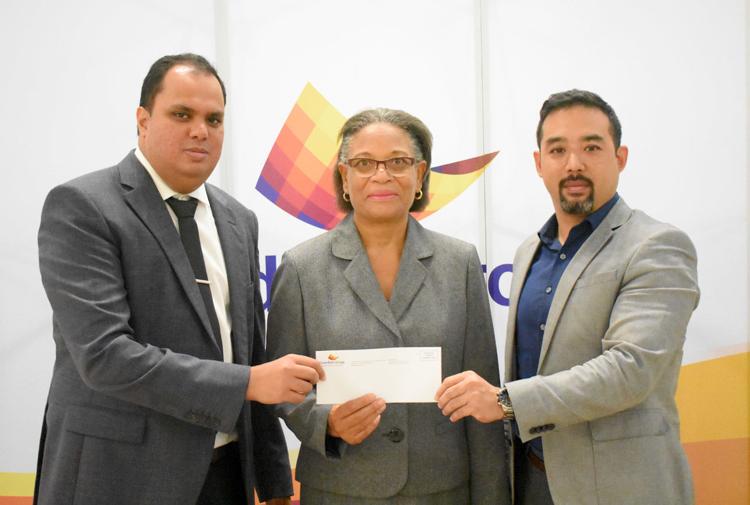 NCBFG CEO and Guardian Holdings Limited Chairman Patrick Hylton shared, "The marriage of our two companies earlier this year, with NCBFG acquiring the majority shareholding in Guardian Holdings Limited, will positively impact our customers, our shareholders and our contribution to our communities. In summary, we are stronger together, and we are grateful for this opportunity to give back."
The Bahamas suffered extensive damage as a result of the Hurricane Dorian, a Category 5 hurricane. Recorded as the strongest storm to make landfall in the history of the northern Caribbean territory, the widespread devastation is estimated to eb approximately $3 billion USD.
"As a Caribbean insurance provider these types of natural events resonate with us on many levels. As a corner stone of our business, Guardian Group believes we have a responsibility to protect our customers and staff in the times most in need. Contributing to these relief efforts continues to be our commitment as a flagship organisation," commented Ravi Tewari – Guardian Group CEO