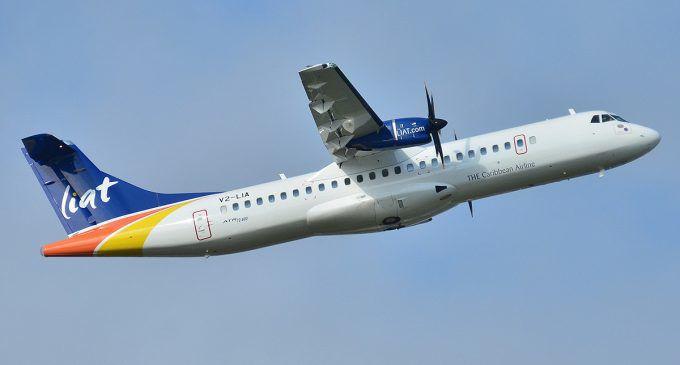 The refusal of pilots employed by the cash-strapped regional airline, LIAT, to take a salary cut, is reported to be undermining efforts to keep the airline in the air despite other trade unions accepting a six per cent salary cut.
Well-placed sources told the Caribbean Media Corporation (CMC) that the matter was discussed during a six-hour meeting here on Wednesday involving Prime Minister Mia Mottley, her St. Vincent and the Grenadines counterpart, Dr. Ralph Gonsalves and trade union officials.
The sources said that while the trade unions had agreed in principle to the salary cut, pending further deliberations with their members, the major sticking point was the refusal of pilots to take a salary cut despite other members of staff being willing to do so.
Efforts to contact the President of the Leeward Islands Airline Pilots Association (LIAPA), Carl Burke, have so far proven futile, but earlier this week, he said that the pilots would not be willing to accept a salary cut.
"Looking at the situation as it is right now, if we are to go forward doing the things that we are doing now, if we do not look at the scheduling, if we do not look at how we are going to generate the revenue going forward, we can give up 10 per cent now and we have no idea when the company will rebound for us to recoup that investment or even for them to start paying the staff back," Burke said.
He said the pilots could also be in a position "where next year they come asking for an additional five per cent. We just do not have the confidence in the team".
The Barbados-based online publication, Barbados TODAY, reported Friday that the airline could collapse if LIAT management is not given a positive response from the trade unions before the Barbados financial year ends on March 31.
LIAT's finances are so dire that if they do not come to an agreement to allow for savings for the shareholders, which would keep LIAT viable, the airline could fold," the publication quoted a source as saying.
Barbados TODAY also quoted Prime Minister Gonsalves, who is the chairman of the shareholder governments as saying on Thursday that he was not in a position to comment on the current situation since he was in a meeting at the time.
The shareholder governments -Antigua and Barbuda, Dominica, Barbados and St. Vincent and the Grenadines – have been seeking to get Caribbean countries to contribute a total of US$5.4 million in emergency funding need to keep the airline in the sky.
At the same time, 11 destinations had been given until March 15, to respond to the airline's minimal revenue guarantee (MRG) proposals.
Under and MRG model, it is likely that a few flights may be cut if the government is not prepared to fund them with a guarantee.