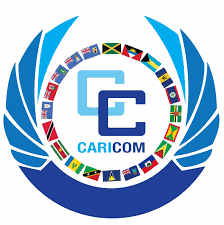 Chairman of the 15-member Caribbean Community (CARICOM) grouping, Prime Minister Dr. Timothy Harris is in Ecuador for talks with the International Contact Group on Venezuela.
The International Contact Group, established by the European Union (EU), is seeking to have a peaceful and democratic solution to the current crisis where the Opposition Leader Juan Guaido, backed by the United States and its allies are seeking to remove President Nicolas Maduro from office.
Guaido has since declared himself as the interim leader of the South American country.
Harris is being accompanied to the talks by CARICOM Secretary General Irwin LaRocque and a technical team from the Guyana-based CARICOM Secretariat.
CARICOM has adopted a united position on the Venezuelam matter and last month, the regional leaders at their inter-sessional summit in St. Kitts-Nevis reiterated their position of non-interference in the internal affairs of Venezuela and said they were prepared to mediate in the process to bring about a peaceful resolution to the crisis.
The International Contact Group comprises 11 countries, namely: France, Germany, Italy, Spain, Portugal, Sweden, Holland, the United Kingdom, Ecuador, Costa Rica and Uruguay and a government statement issued here said that the CARICOM delegation had been invited to the talks by the EU representative for Foreign Affairs and Security Policy, Federica Mogherini and Ecuadorian Minister of Foreign Affairs, Jose Valencia.
During their inter-sessional, the regional agreed for Harris "to meet with interested parties in pursuit of an inclusive approach to attaining a peaceful resolution of the Venezuela crisis".