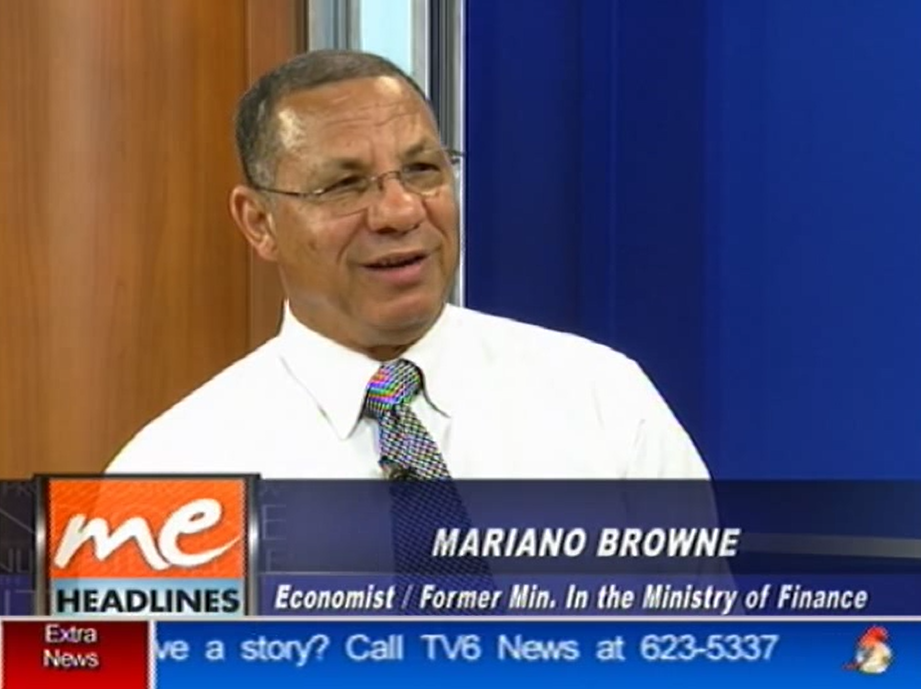 What was PP Doing About Property Tax?
Since returning to the Opposition after the 2015 General Election, the U-N-C has been leading the charge against the Property Tax as it and the C-O-P had done before the 2010 General Election. But when the U-N-C was in Government in 2013, the then Finance Minister announced a tax on properties would take effect in July of 2014. Was this approved by the then Cabinet? Juhel Browne sought the answer from the person who led that Cabinet.
Public Still Free to Voluntarily Submit VRFS
Reporter Kejan Haynes attempted to get some clarification from the Finance Minister at yesterday's post cabinet media briefing.
State of the Economy
We were joined on set by Mariano Browne a former minister in the ministry of Finance and at yesterday's post cabinet media briefing. Finance Minister Colm Imbert said the 2017 budget will be a deficit budget to the tune of $6bTT we got his thoughts on that and other matters.
National Abacus & Mental Arithmetic competition
UCMAS TT is hosting it is 3rd National Abacus & Mental Arithmetic competition on Sunday, founder and president of the organization Professor Dr. Dino Wong is here for the event. There are 7 centers throughout Trinidad with approximately 500 students which seeks to assist children in becoming more creative and focused. We were joined on set by Professor Dr. Dino Wong the Founder & President Roger Seebaran UCMAS TT and student Haylei Gayadeen.
Hike Transportation
Technology is always changing but have you ever heard of the term Transportation Technology?. It's the driving force behind the company Hike Transportation. Their Mission is to help improve the lives by expertise in technology to optimize the movement of people and products. So do Taxi Drivers have another stream of competition on their hands? We found out more from our guests. Matthew Duke- President & CEO, Jay Argawal- Chief Information Officer and Deon Ceasar- Chief Information Officer.
Month of Men
Most times our fashion segments focus on the women but how about a change. We are approaching the month of June or like how The Fashion Arch Gallery terms it, the month of men. They are hosting a pop up shop on June 3rd at 51 Degrees Lounge from 11 am.  We were joined by Ain Earle - Founder/Managing Director, The Fashion Arch Ecliff Elie - Designer, Ecliff Elie Ltd and Richard Carrington - Co owner, The Bow Company.