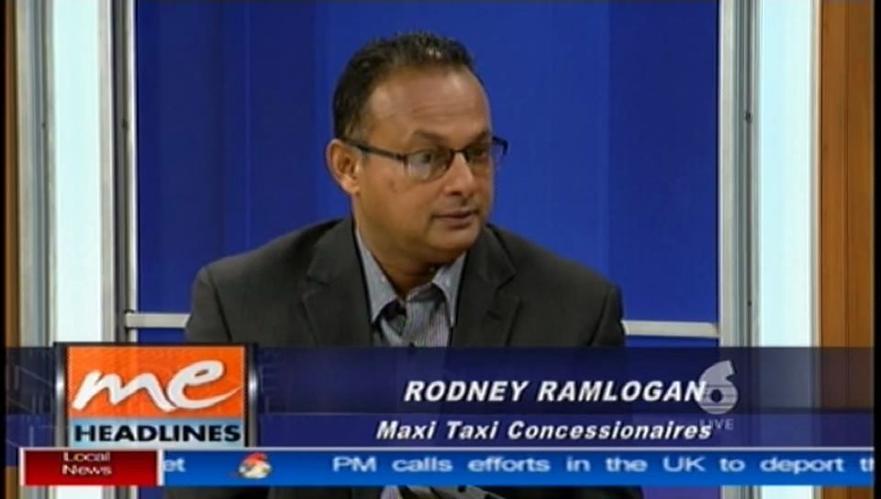 UNTT On Venezuelan Deportees
Attorney General Faris Al-Rawi is defending this country's deportation of 82 Venezuelans on Saturday. The AG said the deportees had volunteered to return to their home land. In a media release yesterday, the United Nations TT expressed concern over the act especially for those seeking asylum in this country. We were joined on set by Ruben Barbado, Protection Officer, United Nations High Commissioner for Refugees.
Maxi Drivers Want Outstanding Payment
Approximately three hundred maxi drivers who were sub-contracted by the PTSC, through the Ministry of Education, to transport students claim they are owed three month's salary. Our newsroom received calls from drivers last week, pleading with the Education Minister Anthony Garcia to fix this issue. This is not the first time the Maxi Taxi Concessionaires have experienced this issue; drivers say the lack of payment is affecting their family lives. We were once again joined by Rodney Ramlogan President of the Maxi Taxi Concessionaires.
Bloom Wherever You Are Planted
It's time for our Business Breakfast segment and we are joined by Charlene Pedro Managing Director-Conventus Consultinc President-AFETT and Simone Sant-Ghuran Founder-Trinidadweddings.com. They were here to tell us about "Bloom Wherever You Are Planted" that's happening on Wednesday at Shalom House, Valsayn. It's a leadership development event aimed at sharing a wealth of information on living a successful life.
Book Launch: In a World of Their Own
Inspired by the rich history of this country's carnival and her love for cultural heritage, Maria Nunes will launch her book ' In a World of Their Own: Carnival Dreamers & Makers ' and she was on set to tell us more.
Tobago Fashion Coda 6
The annual Tobago Fashion Coda will take place on Thursday and as customary, will feature international and local designers. It is the sixth edition and we were joined by Don Grant the show's Executive Producer, European Designer Liselore Frowijn and Vinod Bajaj the General Manager of the Magdalena Grand Resort.
Nat'l Poetry Slam Finals
The Bocas Lit Festival is all about highlighting the Arts, the festival continues until Sunday with their main event " The First Citizens National Poetry Slam". It happens at the National Academy for the Performing Arts in Port of Spain from 6 pm, tickets are $200. We were joined on set by Ardene Sirjoo- Coordinator and Poet Lisa Allen-Agostini.