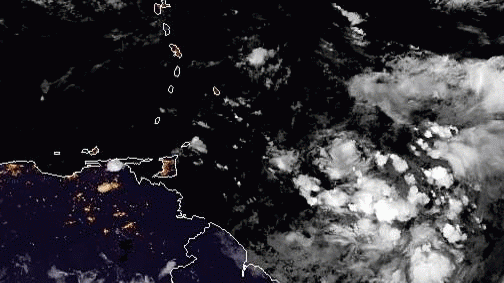 A strong tropical wave will move across the Windward Islands this weekend. While some development is possible during that time and a tropical depression could form by early next week. It's still too early to tell.
Regardless of development there is a great chance of heavy, even intense showers and thunderstorms developing from Sunday morning across the islands.
Significant rainfall will even continue into Monday. These heavy downpours will lead to street, flash even riverine flooding. Gusty winds in excess of 65 km/hr can be expected. And the risk of landslides is very high in areas so prone. Adequate preparations should be made to safeguard your livelihood and your property.
Create a safety plan in case of emergency and if you have to evacuate the area, do so without hesitation.