UPDATE:
The HDC has officially responded to the evictions which occurred at Oropune Gardens this morning.
In a media release, the Corporation explained that following a visit over the weekend, executives were able to confirm the existence of homeowner infractions and breaches in the community.
They added that in keeping with the agreed upon process, HDC's Security Department with support from the TTPS, went to Oropune Gardens to begin the removal of illegal structures within the community, beginning with a popular hardware and "liming spot".
They've also promised to continue looking into other issues plaguing the community in an effort to provide a better living situation for residents in the area.
*********
The Oropune businessman known as 'One Foot', has been evicted by the Housing Development Corporation.
Yesterday, it was found that the Oropune Gardens resident was in breach of his HDC contract. Taking swift action, just before 8am today, the HDC lined up a moving crew to remove the illegal commercial structures built on empty pieces of land in the area.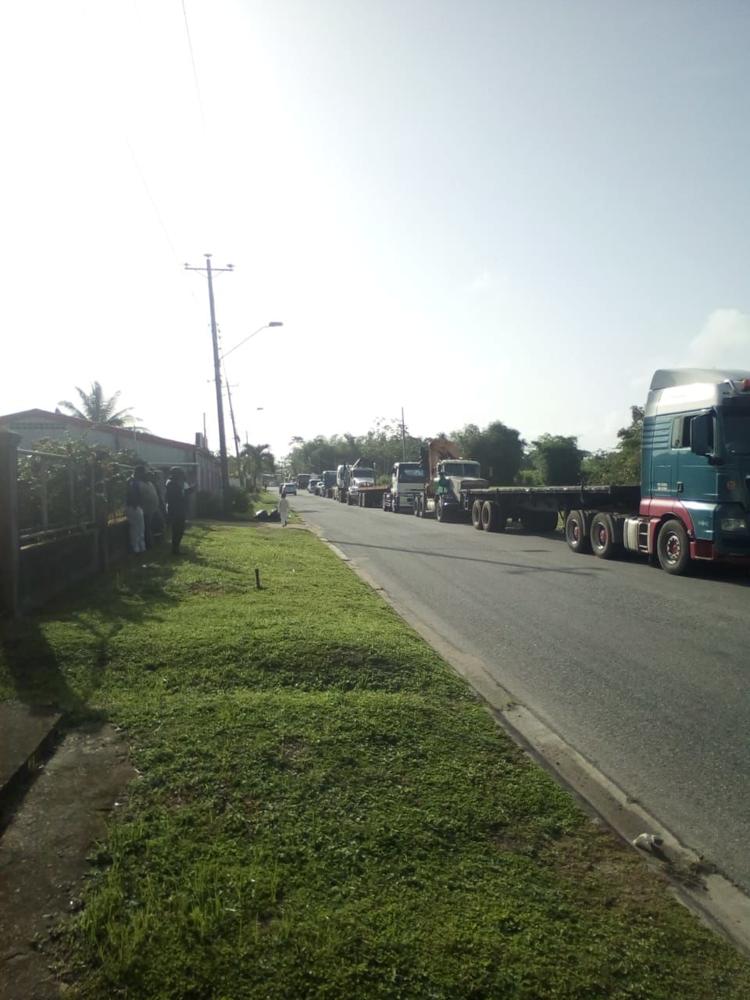 The crew consisted of HDC officials, police officers, heavy trucks and workmen.
We'll have more on this story in the 7pm News.