Dawn Grant's father, Gaston Spring from CCN TV6 on Vimeo.
Gaston Spring was in bed last night waiting up for his daughter, 44-year-old Dawn Grant. He's accustomed to her coming home from her late shift at  KFC Morvant.
"I turn and I hear a voice say, Dawn. Then the light turned on and Moriah (daughter) say, Daddy, Dawn get shot," Spring said in an interview with TV6 and Express at his Malick home.
KFC (Parent company Prestige Holdings) hires a driver to take workers on the late shift home. Spring believes the driver last night may not have been the usual driver, and may have taken a different route as well. 
"The driver like he didn't know when you driving through Picton you have to wind down all the glass," Spring sighed.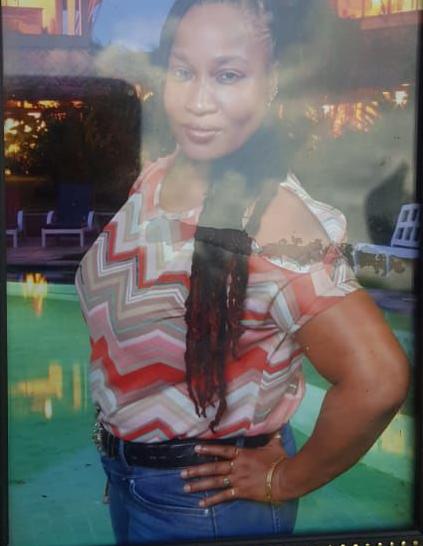 Grant, a mother of one son,  died at the Port of Spain General Hospital. She'd been shot in the head. Doctors told the family she was brain dead by the time she was rushed to the hospital. Her father says they're still waiting word on the condition of the other passengers of the car. He wasn't sure if the company had reached out to any of her siblings. 
The 66-year-old complained, infighting among politicians was a major factor in crime running out of control. 
"What kind of parliament? What kind of laws do we have in this country?" He asked. "When you want to put thing in place, this one don't want to do that and you coming to talk about human rights." 
Spring said he'd been closely monitoring the debate on the bail amendment act. He complained, someone held with a firearm could be out, ready to commit more crimes. 
"The whole corruption coming from the Magistrate, the lawyer, everybody coming down. You see why no killing can stop here? Because government, opposition, everybody opposing one another and...who next? I might be walking down the road tomorrow and I might be next."
Spring described his daughter as a provider for him, and her family.
He says he wants law enforcement to step up and take a firmer hand with criminals.
"You have all these people out here killing people. Where the guns coming?"  Spring asked. "Everybody talking about protect borders, and the guns coming and nobody knows how they coming. What we could do? I have to settle for that, my daughter gone."
Residents in the community also described Grant as a no nonsense woman who went to work and went home, interfering with no one.