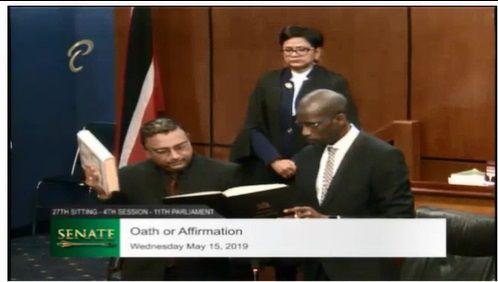 The UNC has confirmed Ashvani Mahabir submitted his resignation letter to the Leader of the Opposition on Friday, 7th June, 2019, which she accepted.
Mahabir, a political activist, was sworn into the Sen­ate on May 15 as a replacement for Ger­ald Ramdeen.
According to the release  Mahabir cited personal reasons for his resignation which the United National Congress respects.  The UNC thanked  him for his service and wish him the best in all his future endeavours. 
A Guardian report on June 1st said Mahabir was pulled into a meeting with the UNC political leader after a caucus meeting in which she chastised her team for leaking information. The report stated Mahabir was not seen on the compound after the two met.