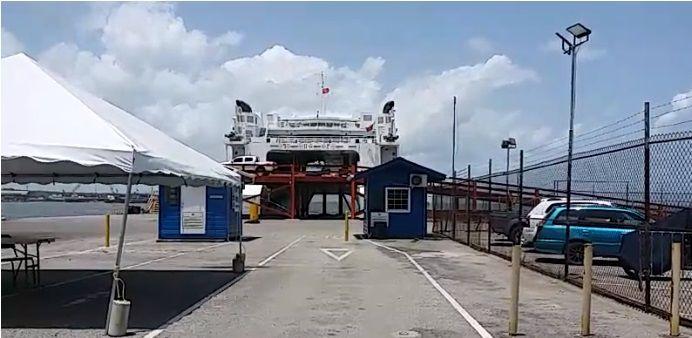 National Infrastructure Development Company Limited (NIDCO) hopes to have the Jean de la Valette back up and running by Saturday.
"All necessary repairs and tests are scheduled to be completed by Saturday 20th July, 2019. Upon satisfactory completion of these activities, the JDLV will be returned to service," NIDCO said in a release. 
According to NIDCO, around 4:30 pm on Thursday, an alert went off in the bridge of the vessel. 
"A technical team identified that the alert was in respect of Jet Tunnel #2 and was caused by a broken jet cover bracket, which affected the function of the jet cover," the release stated.
Both the T&T Spirit and the Galleons Passage continue to operate to ensure there is no disruption in the Seabridge Service.
The Jean de la Valette is under a wet lease and it run by a crew from Malta.