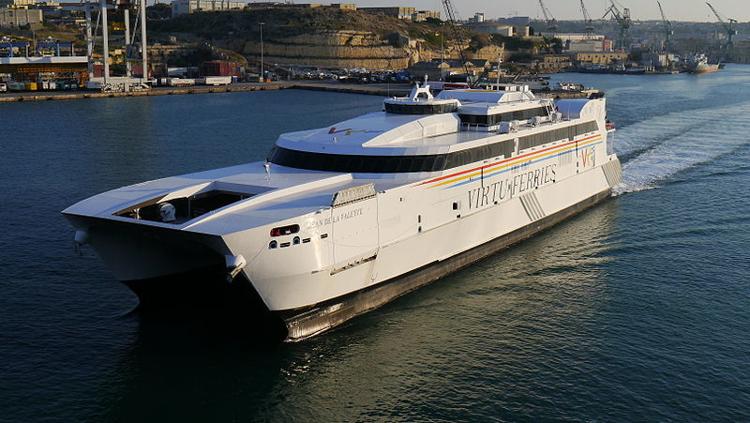 NIDCO says the Jean de la Valette, the ferry is on its way to Trinidad and should be here within 10 days.
The Vessel left Cadiz, Spain at 8:00 am local time today. 
It'll make one stop on Cape Verde, off the coast of Senegal  before making its way to Trinidad.