Former President of T&T, George Maxwell Richards, has died. His family has confirmed that he suffered a heart attack earlier today and died at the West Shore Medical Complex.
George Maxwell Richards was born on December 1st 1931 in San Fernando. He attended the Queens Royal College and then furthered his studies at the University of Manchester where he graduated with a degree in Chemical Engineering.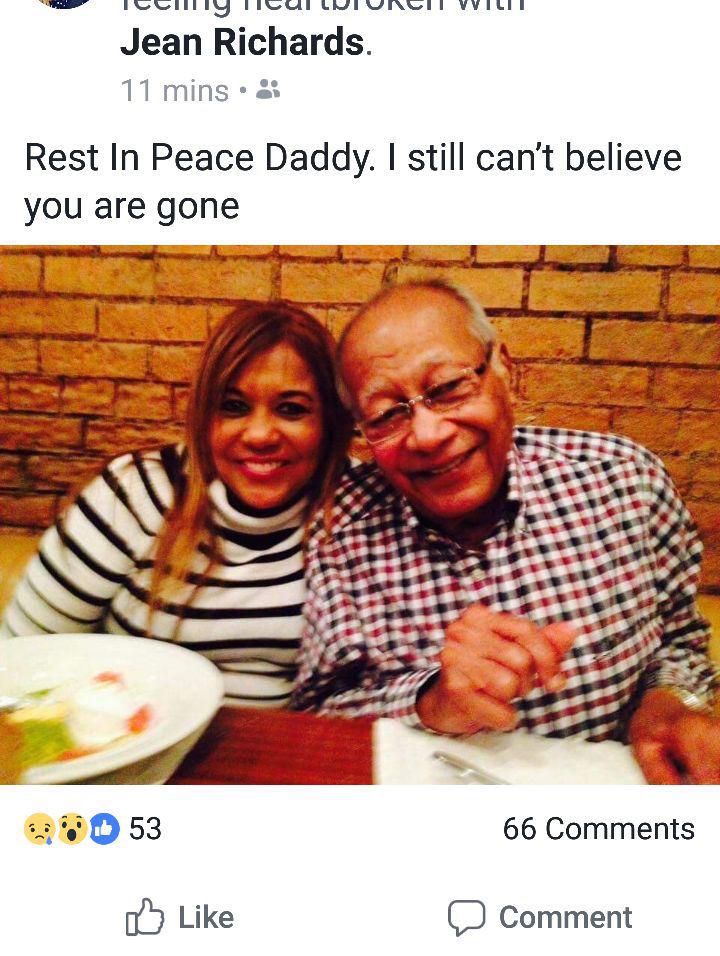 Richards returned to Trinidad and worked for Shell Trinidad Ltd from 1957 to 1965. He went on to become the Principal of the University of the West Indies' St. Augustine campus.
Taking office as the fourth President of Trinidad and Tobago in 2003, Richards often lamented the crime situation, calling on both authorities and citizens to unify for the good of the country. He was also well known for his involvement in T&T's culture and his fondness for Carnival. Richards would often be seen playing mas on Carnival Monday and Tuesday with the citizenry. He also hosted the annual Max Richards and Friends All Inclusive Fete.
His office saw its share of controversy when all the members he appointed and swore into the Integrity Commission resigned shortly after taking up their instruments of appointment in 2009.
Richards vacated office in 2013 and was succeeded by current President Anthony Carmona.
In November 2016, an Al Jazeera report falsely claimed that Richards had died after he'd been experiencing a myriad of health complications.
Here are some messages of persons leaving their condolences to the Richards' family:
Condolences to the family of former President George Maxwell Richards on his passing. I recall my interactions with him and Mrs Richards during my time as High Commissioner. He was always a gentleman and our discussions were engaging and traversed many meaningful topics. RIP.

— Garvin Nicholas (@galnic) January 9, 2018
RiP president Maxwell. That man was probably the coolest human beings I have ever met. The way he used to enjoy his moment with wife and she was just as cool too.

— Vintage Garlin (@BUNJIGARLIN) January 9, 2018
Rest in peace to our former President, George Maxwell Richards. Great leaders inspire greatness in others. We thank you for your service and life long commitment. Our deepest condolences to his family. pic.twitter.com/9KxnRZqnSI

— DigicelTT (@DigicelTT) January 9, 2018
The #habitatforhumanity family lost a friend today - our former Patron and stalwart supporter, former President George Maxwell Richards has left an indelible legacy. We will greatly miss his counsel. RIP Sir, and our thoughts are with your family and fri… https://t.co/HfDyudqES5 pic.twitter.com/rIAhoSzXBw

— HabitatForHumanityTT (@habitatTNT) January 9, 2018
RIP President George Maxwell Richards.

— Kavita Seepaul (@Kavpri22) January 9, 2018
My deepest condolences to the family of George Maxwell Richards.

— Chai (@boutlife86) January 9, 2018
George Maxwell RichardsRIP good sir

— Nicholas Wildman (@Nick_Wildman91) January 9, 2018
We join the nation in mourning the loss of George Maxwell Richards, 4th President of Trinidad… https://t.co/Gu4zqIDpgA

— CultureCommuniTT (@ArtsCommuniTT) January 9, 2018
R.I.P Professor Max Richards. A son of the soil and one of the best Presidents of the Republic Of T&T. #RestInPeaceSire

— CAESAR'S ARMY (@caesarsarmy) January 9, 2018
Condolences from the Government and people of the United Kingdom to the T&T people and the family of the former President on the passing of a Statesman. Our thoughts are with you. https://t.co/uMhXe0D73r

— Tim Stew (@HCTimStew) January 9, 2018