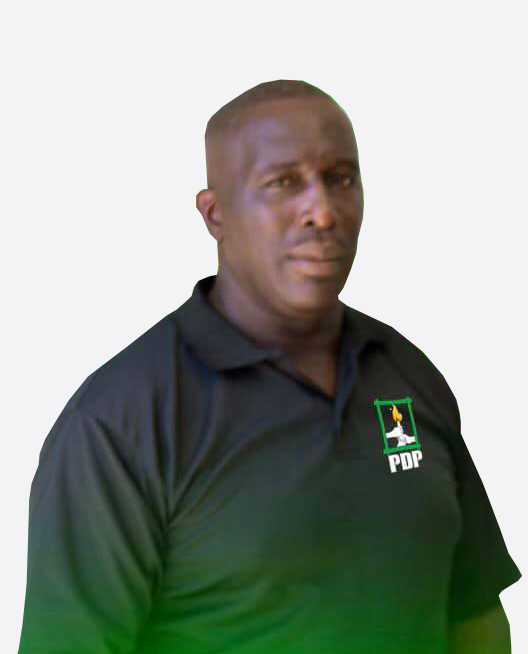 Mr. Ian Anthony Pollard popularly known as "Whitey" was born on July 3 rd 1966, and resides at Dennett Trace, Les Coteaux Road, Mason Hall with his wife Mrs. Avian
Duncan Pollard. Mr. Pollard is a father; of two children and a grandfather. Growing up in the
the picturesque community of Mason Hall, Mr. Pollard has always been a servant of the people. At the age of only 9 years, he embraced the challenge to serve by becoming a member of the Trinidad and Tobago Cub Scout Movement and led the Tobago Cub Scout regiment to the first Caribbean Cuboree held in Barbados in 1976.
In 1984, he had the honour of serving this electoral district by becoming a registered member of the Mason Hall Action Group. He then became a coach for the Mason Hall Football Team in the Tobago Football League in 1986 and ensured the team stayed the course in 1987, securing 2 nd place in the Village Olympicscompetition. In keeping with the theme of volunteerism he coached the Mason Hall Police Youth Club Football Team and ensured they competed in the Tobago Football League 2 nd Division, leading an impressive team to victory (1 st place) and having them promoted to the first Division Premier League of the Tobago Football Association for the very first time. In 2003, he became the captain/coach of the Northside All-Stars over 35 years football team which won the knockout trophy competition. Subsequently, in 2004, he became the coach of the Mason Hall Police Youth Club, Women Football Team and Coaching School for Children.
His Experience
Mr. Ian Anthony Pollard achieved his Bachelor of Science in Accounting and Bachelor of Arts in Economics with a Minor in Finance in January 1992 and is currently completing his Master of Science in Project Management. He has had an impressive employment history that makes him a highly qualified candidate and prospective representative for the Tobago House of Assembly.
His history of service includes:-
Trade Assistant at Works Division Tobago House of assembly
1993 – 1994 Assistant Account at Tobago Taxi Cab Co-operative Society Limited
1994 – 1996 Accountant Tobago at Taxi Cab Co-operative Society Limited
1996 – 1997 Assistant Treasure on the Carnival Development Committee
1998 – Research Officer at the Office of the Secretary of Tourism
1998 – 2001 Financial Manager at Marketing Division Tobago House of Assembly
2001 – 2003 Owner of two small businesses
2008 – 2010 Research Officer in the Office of the Minority Leader
2010 – 2011 Project Facilitation Officer Ministry of Tobago Development
2012 – 2013 Advisor to the Minister of Tobago Development
2014- 2015 Advisor to the Minister in the Ministry of the People and social Development
2015 – to present: Managing Director of Kravian Land Development Company Limited
The district development plans
The electoral district of Providence/Mason Hall/Moriah is uniquely positioned in that it accommodates all sectors and can be developed to encourage domestic and international Tourists . Through development, the youths and all constituents will be financially and economically empowered. Elected to represent this district, Mr. Ian Anthony Pollard has a clear vision based on this type community development and will ensure there is:-
Equitable distribution of land and housing to constituents: plot distribution to residents
Self-sufficient energy street lighting program
Provide gainful employment for our young men and women who are unemployed and underemployed.
Re-opening of technical vocational studies and training centers
Lead initiatives to encourage the formation of companies within the district to enhance the private sector locally
Encourage small ruminant farming
Agricultural modernization programs e.g. Hydroponics and GreenHouses
Establish a Farmers' Co-operative – frozen desserts, coconut tart, pone, pigeon peas, tamarind sauce and an assortment of sweets, sauces and cakes
Offer assistance to pig farmers for large scale meat processing.
Revitalizing the 'Taste of Tobago' Brand
Improvement of garbage collection by using persons from within the community
The construction of an Adelphi Estate Mall and Post Office
Homework centers with WIFI access
WIFI Hotspots
Revitalization of our water falls and creation of nature trails
Construction of Gas station/ Quick shop/rest stop to meet the need of the traveling public
FIFA regulated (official) dimension football field inclusive of a Play Park for children to be used by the community and schools
Maintenance of roads and infrastructure
Construction of a Fire and Ambulance house to respond to the health needs of constituents
Promote equity by embracing all, the differently-abled and persons with special needs
Create opportunities for senior citizens to contribute to the development of youths through mentorship
Engender a kinder, gentler and more sympathetic community
Interesting Facts about Mr. Ian Anthony Pollard
In 1982, he was a member of the starting 11 of the Signal Hill Senior Comprehensive
School Football Team which won its first National Intercol Title
In 1983, he was selected for the Trinidad and Tobago National under 19 football team trial
In 1987, he was awarded a Football Scholarship to attend the University of New Haven in Connecticut in the United States of America
From 1990-1991, he was the Vice-Captain of the University of New Haven's football team
As the president of the Scarborough Secondary School and a member of the Parents Teachers Association, he advocated and executed the establishment of the first sixth form at the institution in 2011 (along with the principal and members of staff)
In 2012, he advocated and assisted the Tobago Contractors Association and ensured its members were given contracts to refurbish the new Magdalena Grand Beach & Golf Resort
In 2019, he conceptualized, planned and implemented the honoring of Mr. Bertille St. Clair and other icons who contributed significantly to the development of Tobagonians and its landscape such as Ms. Pamela Nicholson, Mr. Neil Wilson, Mr. Winston Dillon and Dr. Eastlyn McKenzie.
In 2019 to present, he is the President of the Signal Hill Senior Comprehensive School Alumni Association