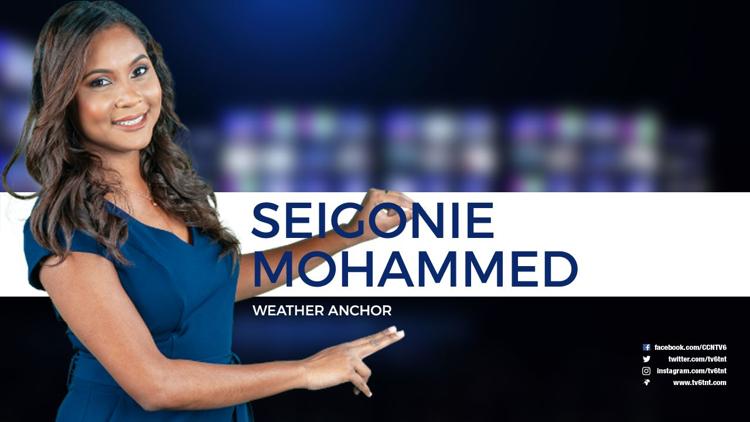 On-air weather anchor and multimedia journalist, Seigonie Mohammed is now a part of the CCN TV6 News team.
In her role, Seigonie provides unique expertise in creating and presenting engaging graphics and features in meteorology and the environment to the CCN Network and all its respective social media platforms.
Seigonie is at the forefront of breaking weather coverage, leading the CCN broadcast team through real-time reports and ensuring unparalleled news coverage. In her decade long tenure in meteorology, Seigonie has been a driving force on-air, web, and mobile weather videos with an avid digital and social following. Seigonie is a proven forecaster in coverage of hurricane tracking, threatening rainfall, and flooding. She studied Meteorology at the Caribbean Institute of Meteorology and Hydrology (CIMH) in Barbados and later became a COSTAATT graduate in Journalism and Public Relations.
Her curiosity about storms and how it affected people's lives has demonstrated her passion for the science that she now shares with CCN TV6 viewers and many around the world.
When she is not on-air, Seigonie enjoys spending time as a freelance radio broadcaster and loves chasing floods and bushfires across the the islands.
Seigonie is committed to saving lives and protecting property through real-time weather updates and takes great pride in knowing that her informative forecasts reaches many to help viewers' lives.